E-LEARNING & NEW TECHNICAL KIT: RESOURCES FROM THE CALIFORNIA ALMOND COMMUNITY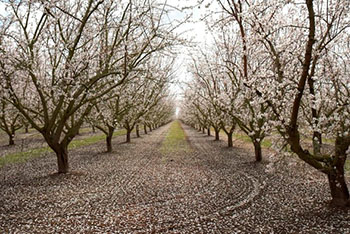 Almond Board of California has introduced a new technical kit and an interactive eModule with educational courses for food professionals and the almond community to access anytime, anywhere. The kit and all eModules are free and available on demand at http://www.almonds.co.uk/food-professionals.
Read more about each of the new educational tools and eModules below, and click for immediate access.
NEW: CALIFORNIA ALMOND TECHNICAL KIT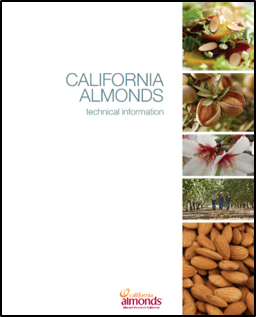 With detailed information on all things California Almond—from standards and USDA grades to varieties, sizes, storage and handling—the updated almond technical kit is a robust resource for food professionals, available for free download from Almond Board of California. Learn the characteristics that differentiate a Nonpareil from a Mission or Carmel almond and how the attributes make each type uniquely suited to specific applications. Utilize the Purchasing Considerations chart with the Varieties and Sizes chart to ensure you're using the right almond size and grade for your application. The in-depth technical information compiled within this kit will help food professionals understand the many different processing options to maximize efficiencies and get the most out of the versatile California Almond.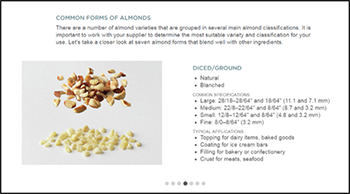 To help food professionals determine which of the many almond forms and varieties is the best fit for a specific use or product type, the Choosing the Right Type of Almond course details the specific attributes associated with each. Learn more about common grade specifications, standards and delivery methods, as well as food safety regulations and quality assurance best practices. With vibrant imagery and an interactive interface, manufacturers can utilize this course to be sure they are using the right almond type for their product.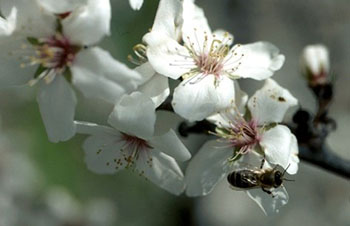 THE LIFECYCLE OF CALIFORNIA ALMONDS
Follow all eight steps of the California Almond lifecycle journey with this interactive eLearning course, featuring video, voice narration and audio transcripts to bring each stage to life. Learn more about the annual almond crop and where almonds are grown in California, with a step-by-step guide to each stage of the lifecycle—from bloom to harvest, processing and storage.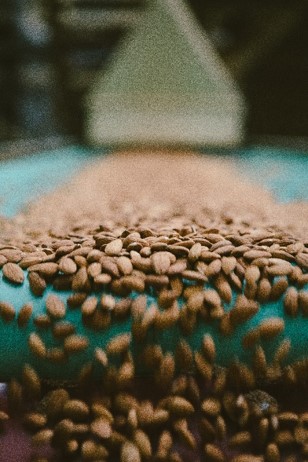 THE ABC'S OF MAXIMUM RESIDUE LIMITS
Offered in partnership with DuPont, this eLearning course leverages video and interactive content to help almond community members align with best practices and recommendations for pest management with a deep dive into Maximum Residue Limits (MRLs), particularly relevant for those shipping product outside of the United States. Ensure that applications for crops, licensed Pest Control Advisers, Certified Crop Advisers, consultants, applicators and farmers are in compliance with MRLs by accessing this course and completing the modules within, including quizzes and video.
Looking for more information and inspiration? Visit the California Almond Blog for the most current industry updates directly from the almond community, and visit the online recipe center for formulation ideas for bars, bites, entrées, snacks, cereals and more.