Crunching on the Safe Side
With almonds holding the title as California's #1 agricultural export, it's never been more important for our industry to be doing everything possible to provide a plentiful, healthful and safe food product. That's why Almond Board of California is 100% committed to developing initiatives aimed at topics of concern for both almond producers and consumers.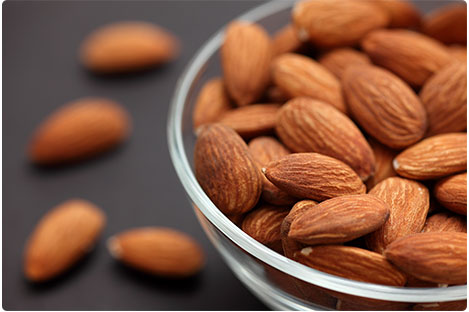 Almond Board of California Food Safety Programs:
Our California Almond Sustainability Program (CASP) is designed to monitor the industry's sustainability practices and identify areas for improvement and education.
Our Food Quality and Safety Program (FQSP) strengthens the commitment to producing almonds in a safe, responsible manner, and provides consumers around the world with the highest level of confidence in our product.
Our Pasteurization Program addresses safety throughout the system, from growers and handlers to processing, packaging and sales. As a result of this program, all almonds are pasteurized before being sold to consumers in North America.